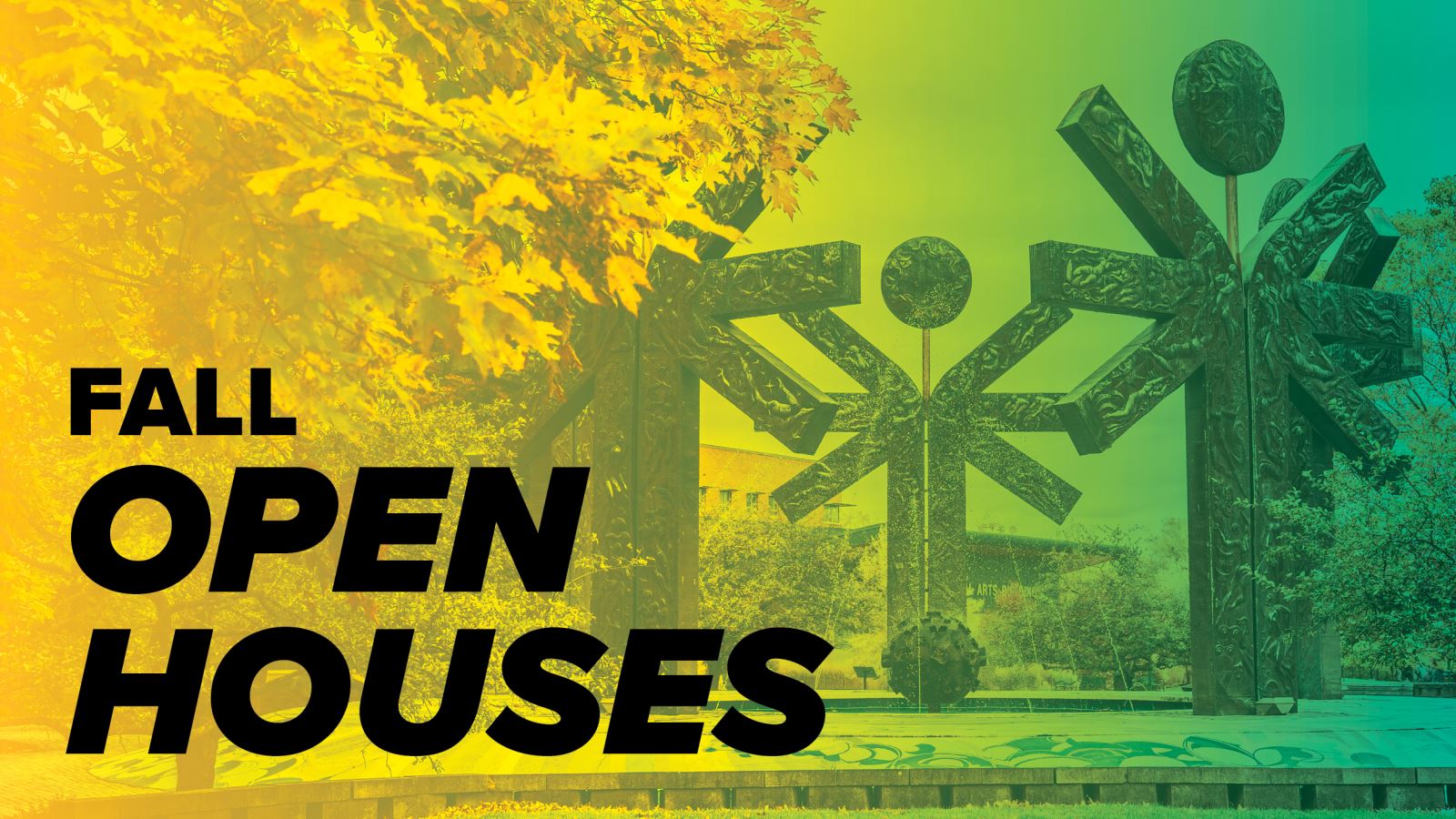 We invite all prospective students to visit during our Fall Open House programs. At these events, you can:
Tour campus
Meet with professors and academic advisors
Learn more about admissions, financial aid, and scholarships
Connect with current students and learn about student life, athletics, living on campus, and more
Our Fall 2023 Open House programs will be on
October 21 and November 11
.
Register today!
Here's our tenative schedule for the day (subject to change):
Arrival and Check-in
9:00 am - 9:30 am
---
Student Services Information Table
9:00 am - 10:30 am
Talk to the professionals who offer opportunities and assistance outside the classroom, including: Academic Advisement, Athletics, Residential Life, and more.
---
Welcome
9:30 am - 10:00 am
---
Academic Fair and Showcase
10:00 am - 11:30 am
Meet with faculty, tour academic departments and labs, and learn about our award-winning academic programs.
---
Individual Workshop Sessions
11:45 am - 1:30 pm
Work shop sessions include:
Intercollegiate Athletics
First-Year Application Process
Financial Aid
Scholarships
Transferring to Brockport
---
Campus Tours
10:45 am - 2:00 pm
Campus tours last approximately 75 minutes and will be offered continually during this timeframe with the last tour leaving at 2:00 pm.
---
Complimentary Lunch
11:15 am - 1:45 pm
You might also be interested in these other on-campus events on October 21:
Come see an interactive, fast-paced show that's fun, funny, inventive, and wildly entertaining. Too Much Light Makes The Baby Go Blind is a production of 30 plays within 60 minutes.
You might also be interested in these other on-campus events on November 11: